Who We Are
We are INCARD, the leading innovative loyalty system provider in Asean.
We create ultimate value for business cultivation towards clients, customers
and members determined by nature of business.
Deliver Proven Results
Award Winning
Industry Class Sector
Mobile Membership & Loyalty Solution Apps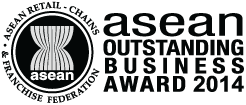 CONSISTENTLY RELIABLE
We also support major top brand across all channel persuing their passion creating
powerful tools and campaigns. Whether they need data, analysis, strategy, loyalty
program, a social campaign, an email plan and the technology to bring it to life.